var _gaq = _gaq || []; _gaq.push(['_setAccount', 'UA-20219616-1']); _gaq.push(['_trackPageview']);
(function() { var ga = document.createElement('script'); ga.type = 'text/javascript'; ga.async = true; ga.src = ('https:' == document.location.protocol ? 'https://ssl' : 'http://www') + '.google-analytics.com/ga.js'; var s = document.getElementsByTagName('script')[0]; s.parentNode.insertBefore(ga, s); })();
(function(i,s,o,g,r,a,m){i['GoogleAnalyticsObject']=r;i[r]=i[r]||function(){
(i[r].q=i[r].q||[]).push(arguments)},i[r].l=1*new Date();a=s.createElement(o),
m=s.getElementsByTagName(o)[0];a.async=1;a.src=g;m.parentNode.insertBefore(a,m)
})(window,document,'script','https://www.google-analytics.com/analytics.js','ga');
ga('create', 'UA-79848287-1', 'auto');
ga('send', 'pageview');
About ACE
ACE Engineering Academy was established in the year 1995 with a prime motto of imparting quality education in engineering and moulding the engineering students to crack competitive examinations. From a small coaching centre with just a handful of students in the year 1995, the institute has grown by leaps and bounds and established itself as one of the leading institutions in India for IES/GATE/PSUs coaching. The institute with its headquarters at Hyderabad draws students every year from all over the country. ACE has become the abode for engineering students who aspire to get into IISc/IITs after B.Tech and for those who cherish the dream of joining prestigious jobs through IES/PSUs.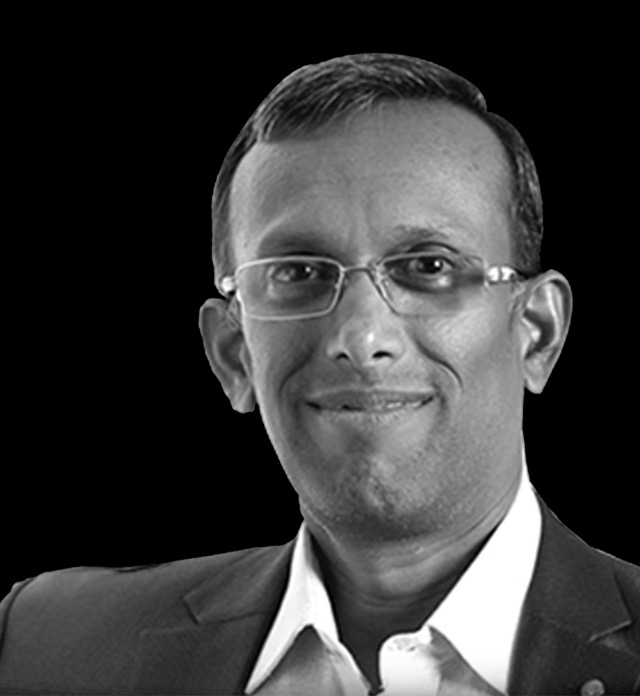 Prof YV Gopala Krishna Murthy graduated from University College of Engineering, Osmania University, Hyderabad. He holds Masters Degree (M.Tech) from NIT, Warangal, Selected for UPSC Engineering Services. One of the toppers in Engineering Services of AP Public Service Commission. With the interest in the teaching profession, he established ACE Engineering Academy in the year 1995 at Hyderabad. Guided thousands of engineering graduates for various competitive exams, and is instrumental in producing top rankers.
He motivated thousands of students with his lectures on personality development. His passion for teaching and with his team of experts in various engineering specialisations, he has driven the Academy to new heights.
Qualifications / Achievements of CMD, ACE Engineering Academy
ACE is the pioneering institute in the coaching field of ESE/GATE/PSUs. From the inception the institute has been paying highest attention towards providing the best for its students and making them to reach the Zenith. ACE Academy has secured All India 1st ranks 57 times in GATE, 15 All India First Ranks in ESE. The institute is consistently bagging all India 1st ranks every year and proved to be No.1. The students of ACE are consistently securing ranks top ranks like 1st, 2nd, 3rd, etc., in ESE. It is the testimony for relentless and incessant efforts put by ACE Academy in fulfilling its unparalleled commitment towards the quality education. ACE Engineering Academy has its alumni spread in all premier institute Viz. IISc, IITs, NITs etc and hold coveted positions in the prestigious Govt. Depts/PSUs/MNCs.
ACE Engineering Academy and its Centres
The main corporate office is located at Hyderabad. Due to the increased demand from the student community, ACE has opened its centres at Hyderabad, Delhi, Pune, Bengaluru, Lucknow, Chennai, Vijayawada, Vizag, Tirupathi, Kolkata, Ahmedabad & Kukatpally (Hyd)
All the above centres are directly monitored by its corporate office, at Hyderabad. No franchise is given to any other academy in any other place. The expert faculty members of ACE Engineering Academy will be arranged for all its centres.
Every great success is preceded by a long period of hard work with a clear Goal in mind.
Result oriented coaching is offered for ESE/GATE/PSUs and other State Service Commission examinations in Engineering.
Civil Engineering (CE)
Mechanical Engineering(ME)
Electrical Engineering (EE)
Electronics & Communication Engineering (ECE)
Computer Science and IT (CSIT)
Instrumentation Engineering (IN)
Production & Industrial Engineering (PI)
Classroom Coaching
Online Coaching

Digital Pre-Recorded Classes (ACE Deep-Learn)

Postal Coaching
Online Test Series
Classroom Test Series
Interview Guidance Program
Two year integrated program
Experienced and Erudite Faculty members
Competitive Exam Techniques
Relevant Study Material & Practice Question Bank
Review Tests and Evaluation
Effective coverage of syllabus
Free interview guidance for ESE/PSUs
Free guidance for M.Tech counselling
Very convenient batches for

B.E/B.Tech completed students (Regular & Spark Batch)
Long-term Batches (Morning & Evening) for third & final year students
Summer Crash Courses
Winter Crash Courses
Weekend Batches
Rank Improvement Batch
Two Year Integrated Program for 3rd Year Students