BEST GATE/ESE Classroom Coaching In
Pune
More than 600 hours of GATE and 1000 hours of ESE lectures by eclectic faculty team from IITs/IISc.
Comprehensive and updated study material by the subject experts tailored to meet the exam needs.
Exhaustive Two-level Online Test Series of 60 Plus tests that perfectly simulates the GATE environment and analytics that help evaluate your performance.
Regular tests for self-assessment and enhancement and Interview Guidance Program for Engineering Services Examination aspirants.
Electronics and Communication Engineering (EC)
Electrical Engineering (EE)
Mechanical Engineering (ME)
Computer Science & Engineering (CSIT)
Civil Engineering (CE)
Instrumentation Engineering (IN)
Production Engineering (PI)
For Enrolment / Batches Schedule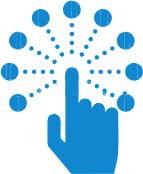 Interactive Classroom Coaching
You receive 600+ hours of classroom sessions covering entire GATE Syllabus & Test Series from GATE toppers- alumni of IITs / IISc. Get Your all Doubts cleared by GATE Expert Faculties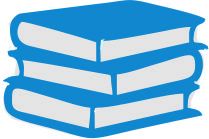 Focused Study Materials
Your study schedule is just yours. Set your own time-table and study with our focused GATE books which is compiled by ACE Expert Faculties. And Online Test Series (Subject Wise,MOCK Test,Section Wise & Full length Tests)
In Pune branch we have Long Term Regular Batches, Evening Batches and Weekend Batches.
Regular Batch are going to commence in the month of May/June, having approximate duration of 6 to 7 months and the classes will be held from Monday to Friday (If required Saturday and Sunday). Evening Batches are having approximate duration of 9 to 10 months and the classes will be held from Monday to Friday from 6 PM – 9.30PM (Extra Classes on Weekends and Public Holidays), where as Weekend batches are  having approximate duration of 8 to 9 months. Classes will be held 3pm to 8pm (Saturday) & 8am to 7pm (Sunday). These batches are more convenient to the non local students who can attend in the week ends.
NOTE: The above course time schedule is only tentative. Depending upon the time available before the exam and other reasons, there may be slight variations in the above courses duration and time schedule.
Interested students can take admission by paying the fee along with the application form and enclosures at our ACE office(designated cash counter). A copy of SSC/10th class certificate, two pass port size photos and a copy of college ID or any other ID proof (Issued by Gov't of India) are to be enclosed to the application.
Pune Contact Details
ACE Engineering Academy,
302, Vekatesh Villa, Upstairs JANATHA Sahakari Bank,
3rd Floor, CTS: 1204/9, Ghole Rd, Shivaji Nagar, Pune,
Maharashtra 411005, India.
Ph: 020- 25535950, 09343499966
Email: pune@aceenggacademy.com
* All queries related to Pune center are to be sent to this email address
H.O.: Sree Sindhi Guru Sangat Sabha Association,  Abids, Hyderabad – 500001. |  Phone:  040-23234418/19/20. |  Email: hyderabad@aceenggacademy.com